Cadillac News
Cadillac News Stories.
---
Nissan Z SUV Nio ES8 Cadillac Goddess: The Week In Reverse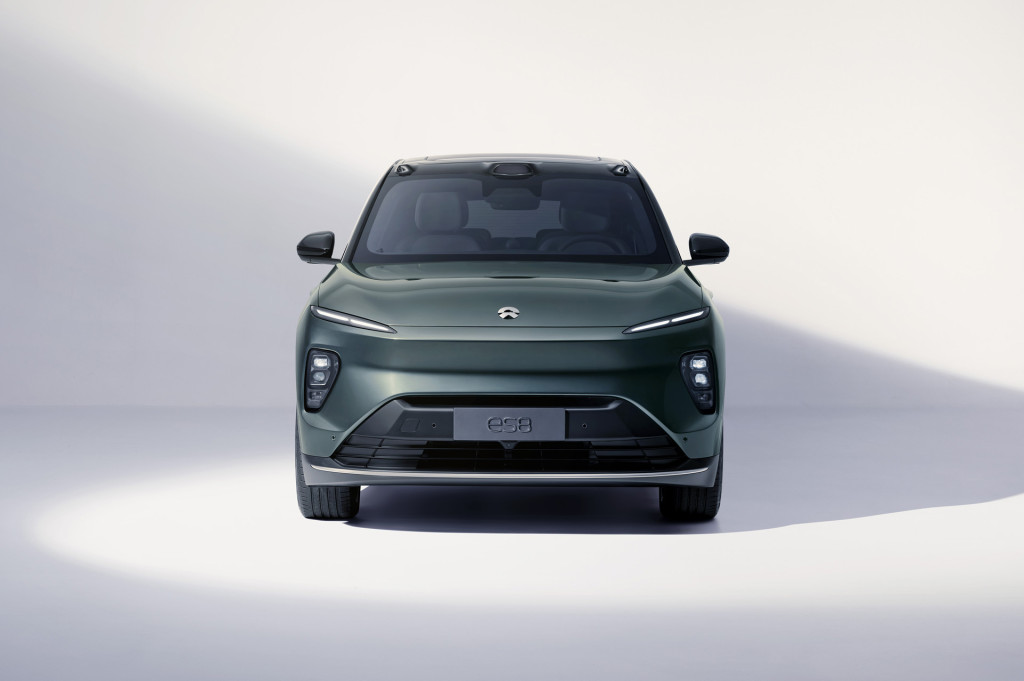 Posted On: December 30, 2022
Nissan showed a student-built Z SUV, Nio revealed its redesigned ES8, and Cadillac confirmed the return of its Goddess logo. It's the Week in Reverse, right here at Motor Authority. In what was a quie...[
More
]
Cadillac Goddess returns for a new era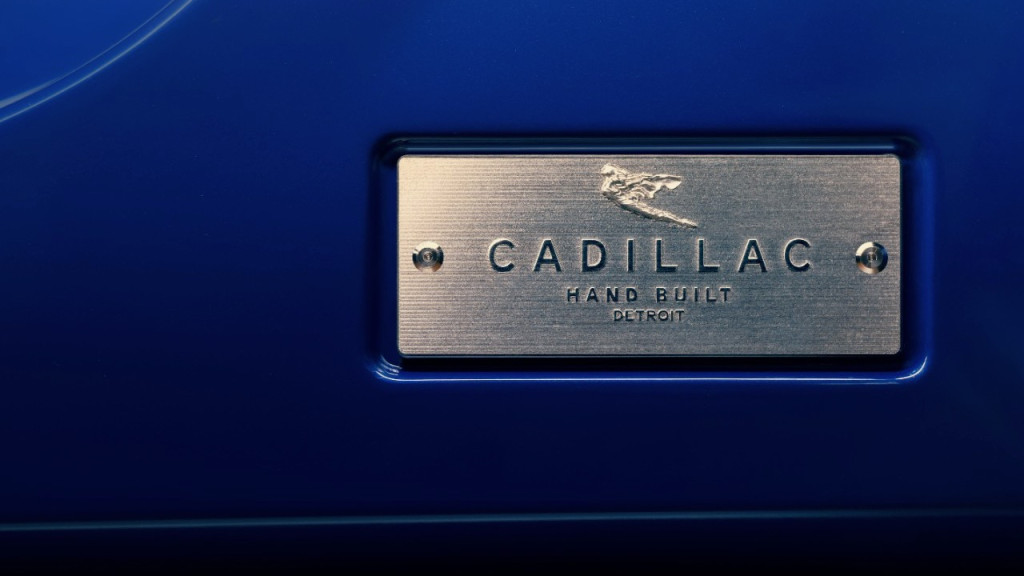 Posted On: December 25, 2022
The 2024 Cadillac Celestiq EV flagship is a step toward the future for the General Motors luxury brand, but it also resurrects a bit of the past in the form of the Cadillac Goddess mascot. A relic of...[
More
]
How Good Is Super Cruise On Long Freeway Trips?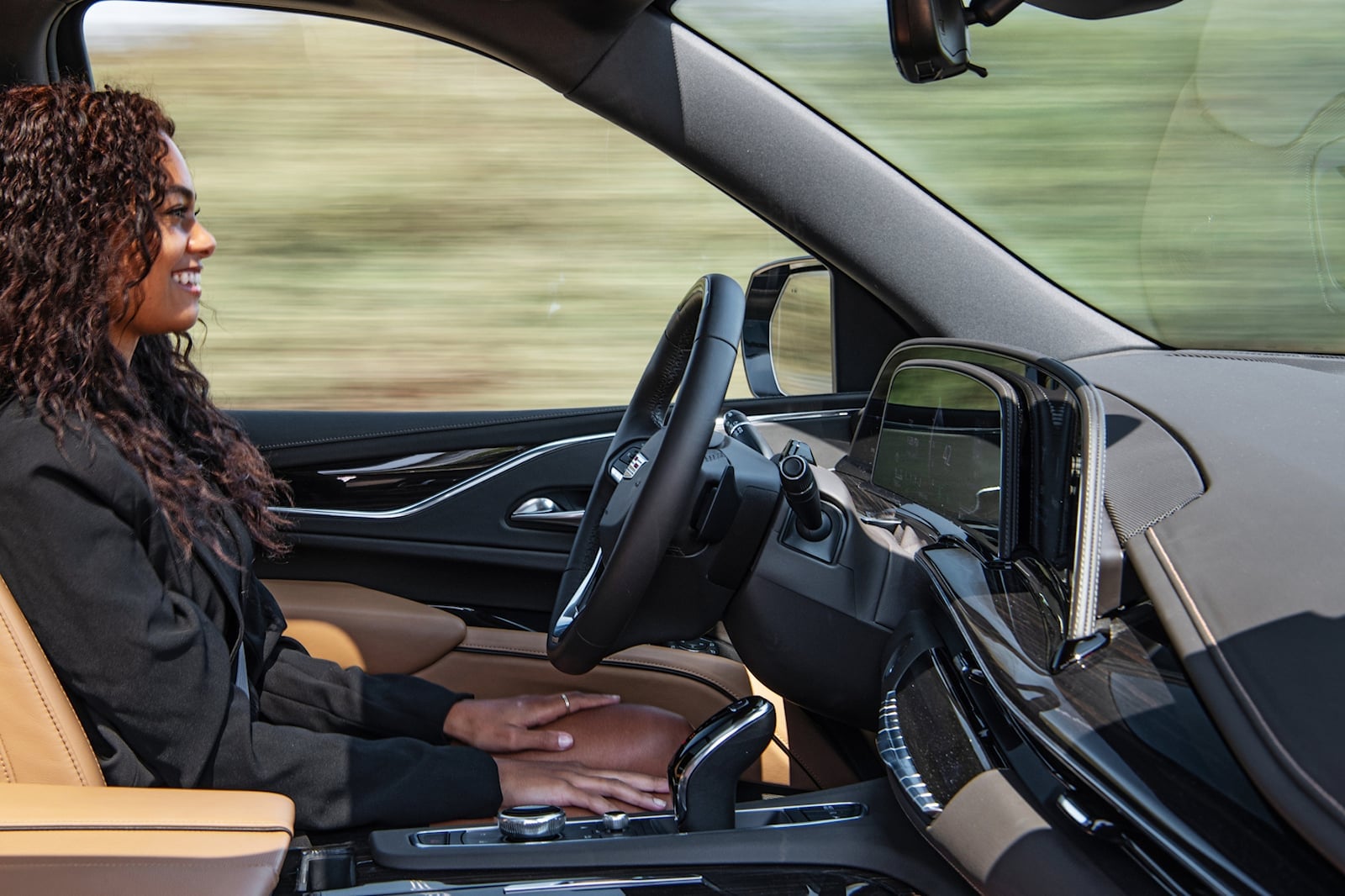 Posted On: December 22, 2022
Fully autonomous vehicles on the road aren't going to happen for a long, long time. The bubble has deflated, and expectations are finally starting to be tempered. What we are left with are eith...[
More
]
Chevrolet Corvette E-Ray 2024 Cadillac Lyriq Ford Megazilla engine: The Week In Reverse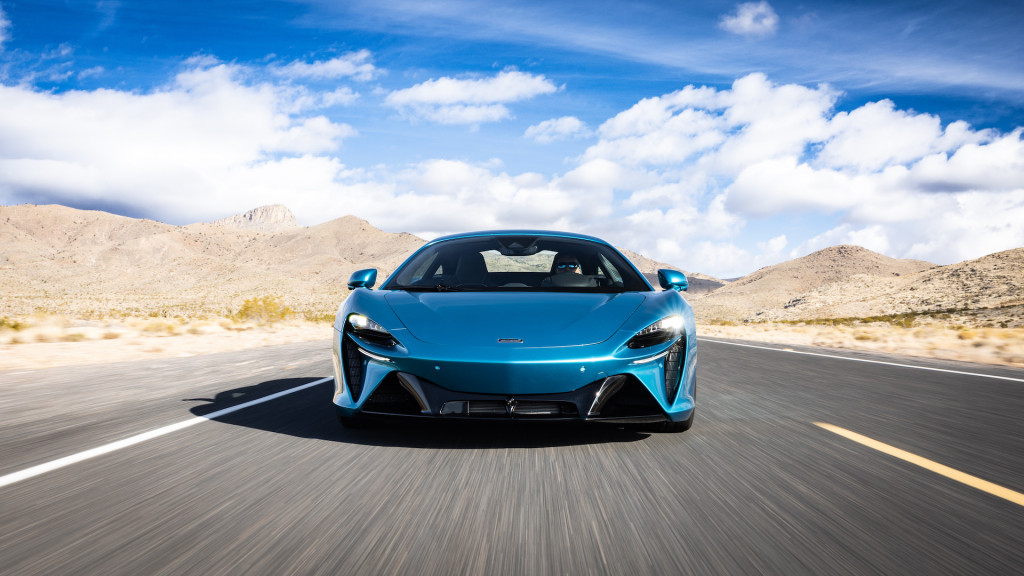 Posted On: December 16, 2022
The Chevrolet Corvette E-Ray leaked, the 2024 Cadillac Lyriq's price decreased, and we drove the McLaren Artura. It's the Week in Reverse, right here at Motor Authority. The Chevrolet Corvette...[
More
]
2023 Cadillac CT4-V RWD Review and Test Drive

Posted On: November 23, 2022
The Cadillac brand has been riding on the cusp of greatness for many years but has not yet crest that line in my view but may be sitting just on it. However, with new innovative products and a last at...[
More
]
Cadillac CT5-V Blackwing Sets Record For Fastest Four-Door Sedan At Dubai Autodrome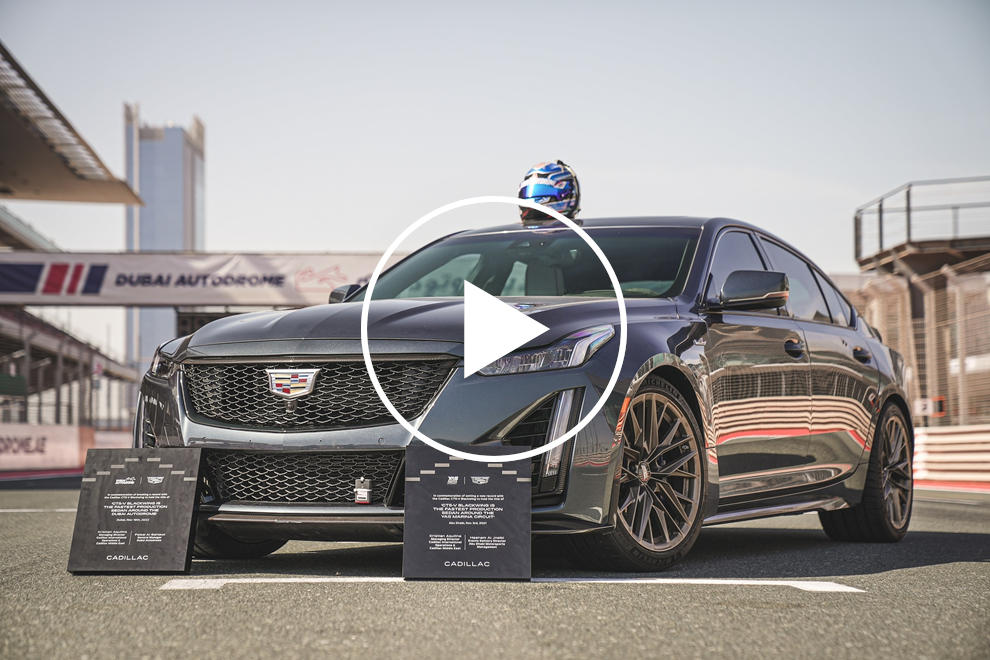 Posted On: November 22, 2022
The Cadillac CT5-V Blackwing now officially holds the record for the fastest four-door sedan to lap the Dubai Autodrome. It completed a lap of the 3.34-mile circuit in 2:17.653. The previous record wa...[
More
]
2023 Cadillac Escalade V Review and Test Drive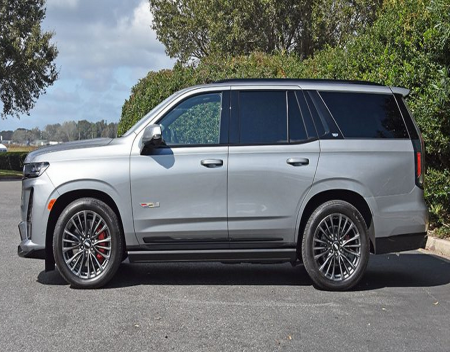 Posted On: November 9, 2022
Do you remember the part in the original Jurassic Park movie where Jeff Goldblum's character, Dr. Ian Malcolm, said, "You did it you crazy son of a b****, you did it"? Well, this week has been m...[
More
]
New Jersey Wants To Make In-Car Subscription Services Illegal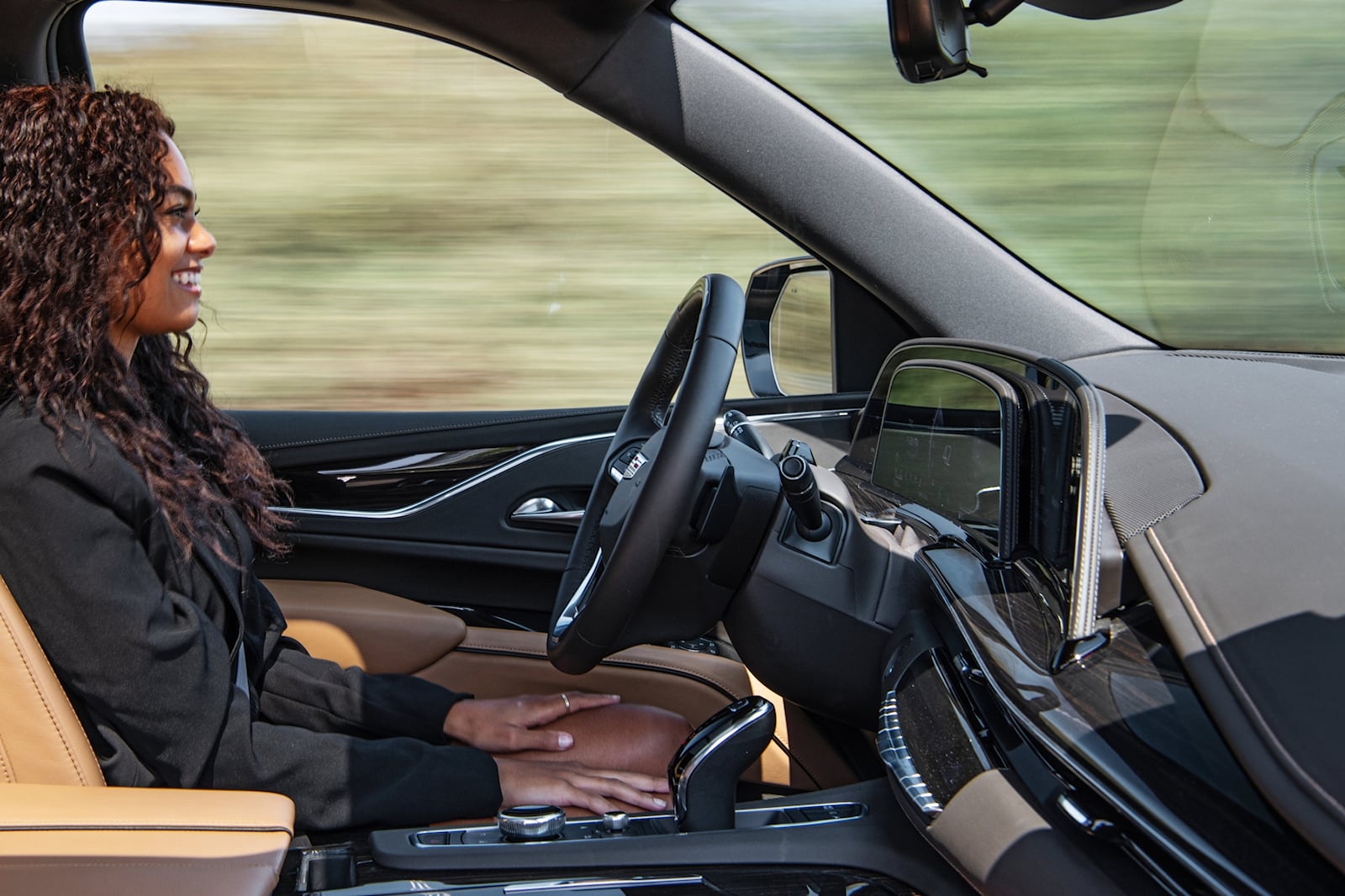 Posted On: October 21, 2022
There has been a lot of talk surrounding cars and subscription services of late. Automakers from all over the world are convinced that this is a great idea, while the public mostly seems to view the i...[
More
]
GMC Sierra EV electric truck Cadillac Celestiq: The Week In Reverse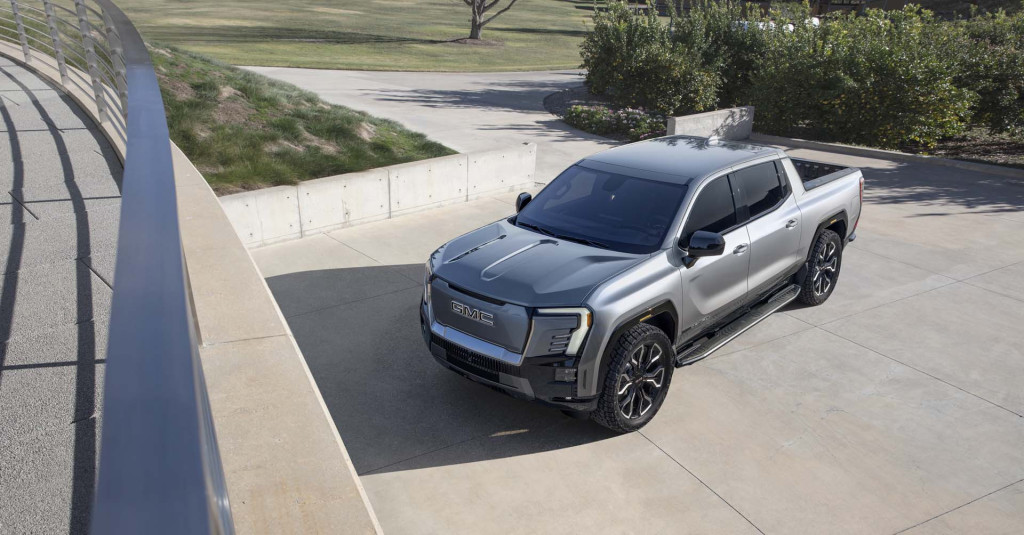 Posted On: October 21, 2022
GMC unveiled another electric pickup truck, Jeep debuted its first all-electric production-bound vehicle, and Cadillac revealed its Celestiq flagship. It's the Week in Reverse, right here at Motor Aut...[
More
]
EV Charging Has Just Been Made A Million Times Easier

Posted On: September 22, 2022
Charging an electric car in public can be a pain in the butt. Assuming you have the app set up correctly with your payment information, it's no harder than filling up for gas, but if you pull up t...[
More
]
6 Times American Automakers Outdid The Europeans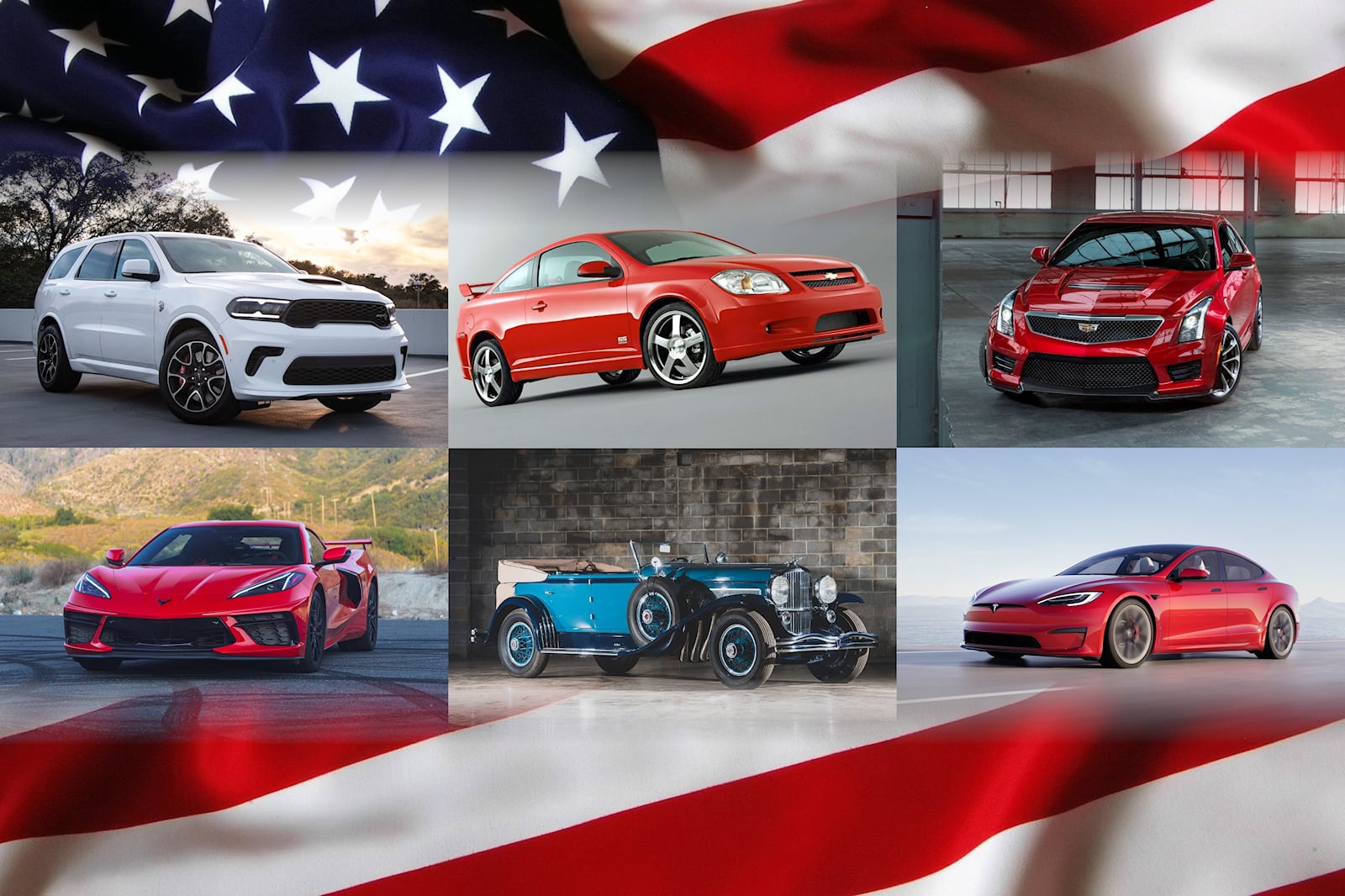 Posted On: August 24, 2022
If you've spent any time amongst European car enthusiasts, you will have heard somebody at some point claim, "American cars can't go around corners." That was true once upon a time when most American ...[
More
]
New Cadillac Buick And GMC Buyers MUST Pay For GMs $1500 OnStar Subscription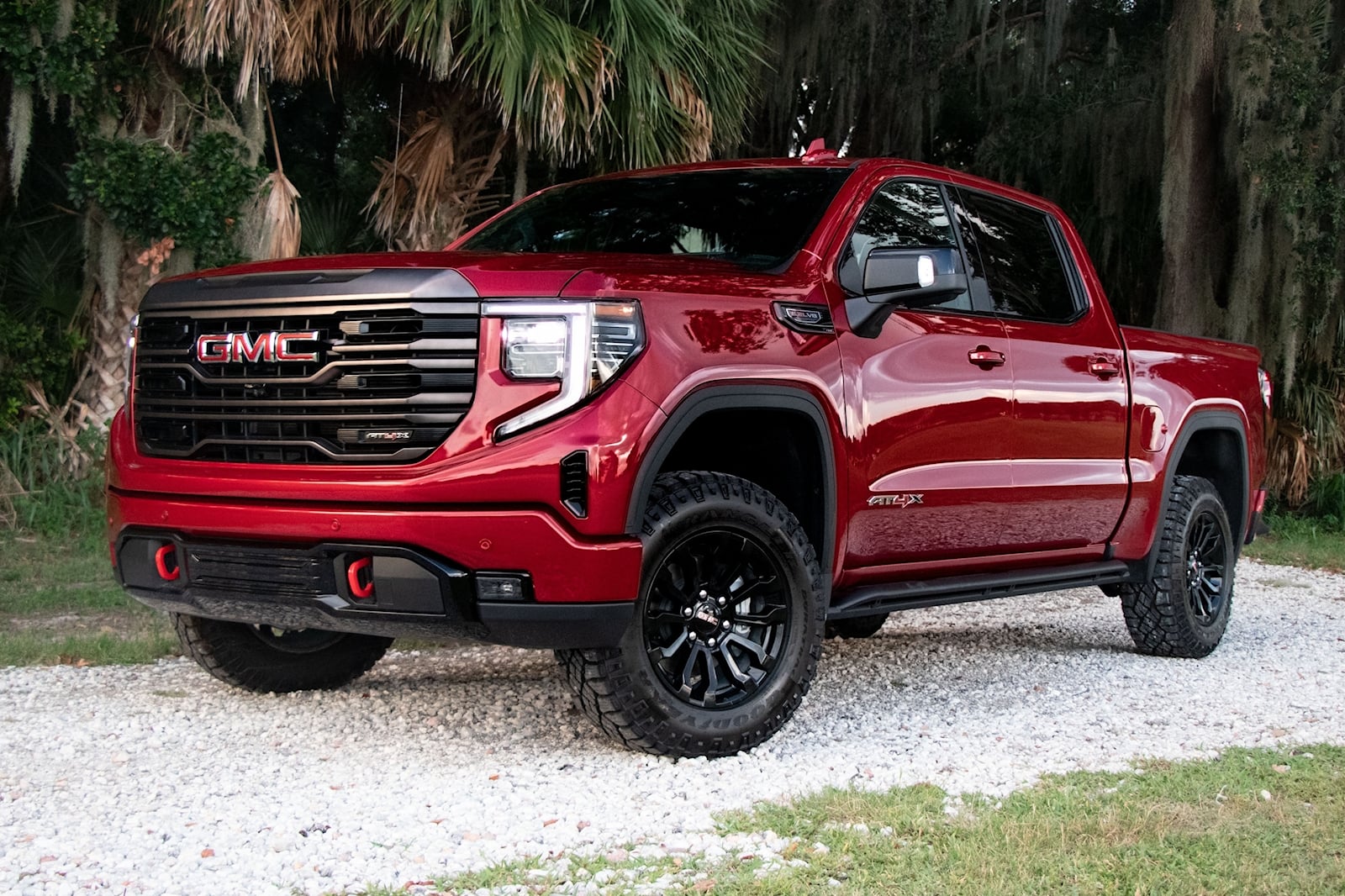 Posted On: August 12, 2022
The $1,500 equipment is now included in the price of all new GMC and Buick vehiclesrnOwners don't have to use it, but a vehicle can't be ordered without itrnBuick and GMC started in June, the ...[
More
]
Cadillac Unveils Hardcore CT4-V Blackwing Track Editions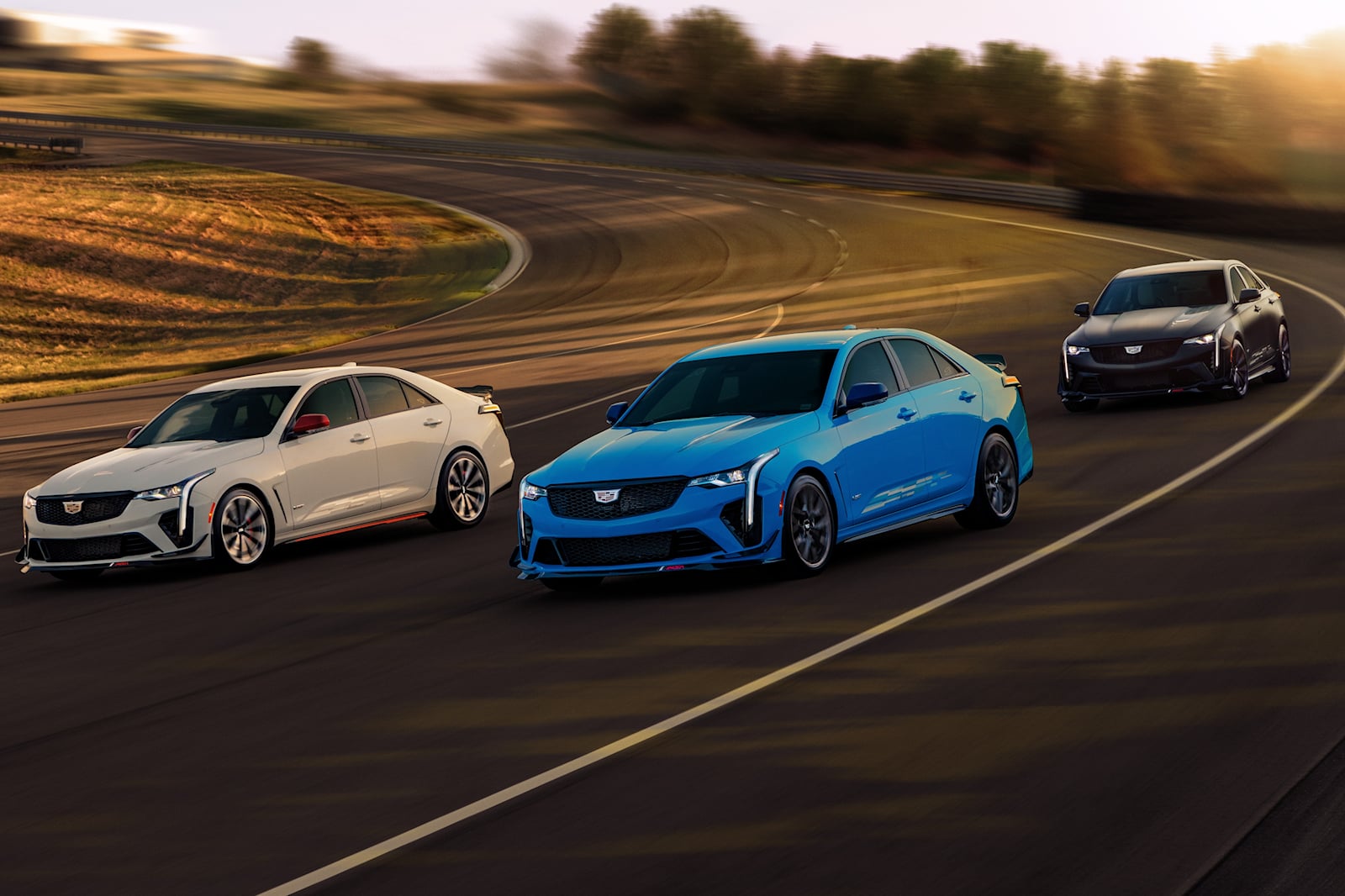 Posted On: July 25, 2022
Back in June, we got word on a special edition Blackwing. Cadillac teased the car with a video of the new "Track Edition" models in the pits at a race track. We knew already that the special edition w...[
More
]
Cadillac Shows Off Their Celestiq EV Show Car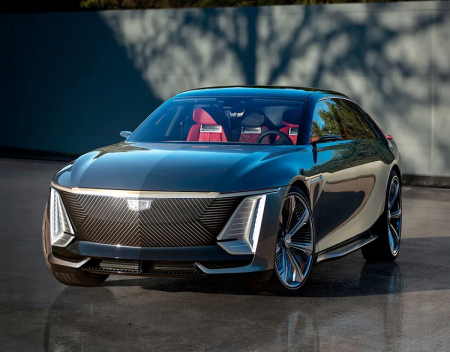 Posted On: July 22, 2022
We recently wondered if Cadillac could pull off a $300,000 vehicle, let alone a $300K Electric Vehicle (EV). Today, Cadillac has us still wondering if such a feat can be accomplished as they reveal wh...[
More
]
Cadillac Celestiq Flex Toyota conversion 1965 Shelby Cobra: This Weeks Top Photos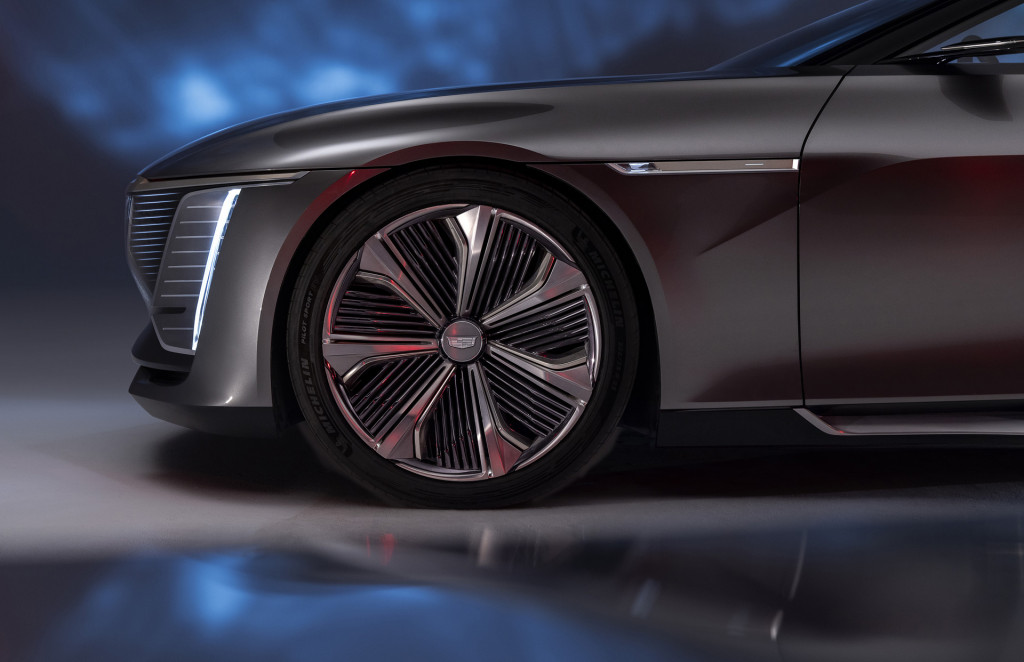 Posted On: July 16, 2022
Cadillac released some revealing photos of its upcoming Celestiq flagship, confirming it as a big fastback. It's set for a full reveal on July 22, and is destined to serve as a halo vehicle for both C...[
More
]
Cadillac Celestiq EV Poised To Be The Ultimate 300000 Caddy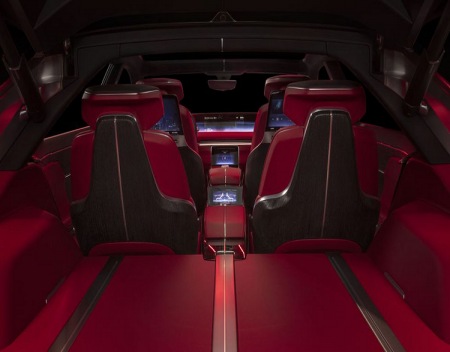 Posted On: July 13, 2022
Information about Cadillac's upcoming flagship electric vehicle (EV) has slowly been leaking out. Probably the most highlighted aspect of the Cadillac Celestiq EV, which is claimed to make a "show...[
More
]
2024 Porsche Macan EV Cadillac Celestiq Ford F-150 Raptor R: Car News Headlines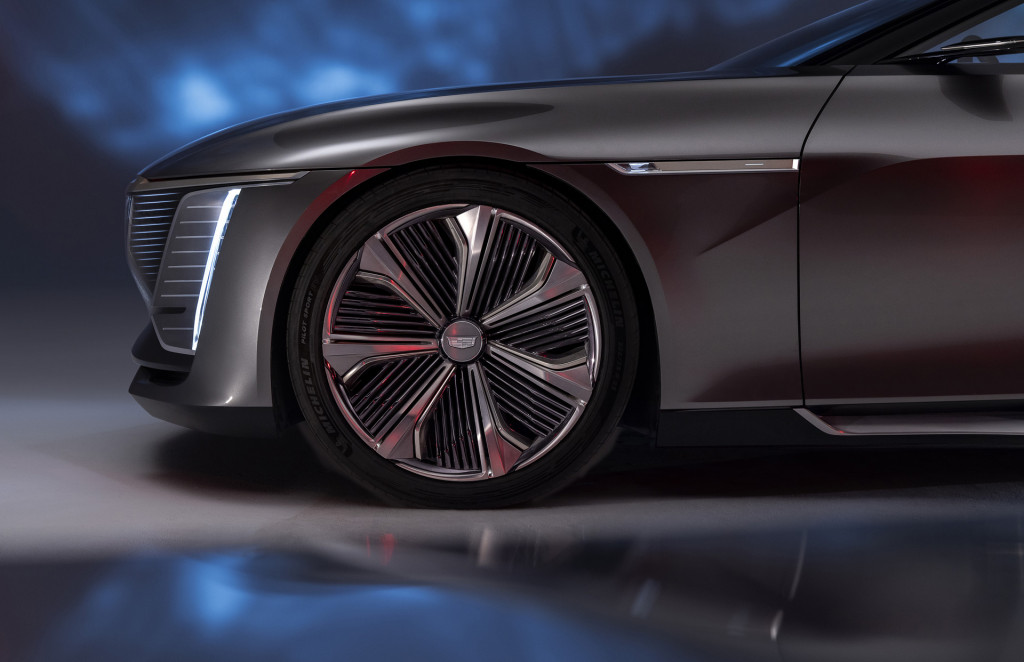 Posted On: July 13, 2022
The electric 2024 Porsche Macan was spotted in prototype form testing on public roads. In next-generation form, the Macan is set to be the automaker's second EV when it's revealed next year. The elect...[
More
]
2023 Cadillac Lyric 2024 Hyundai Ioniq 6 2024 Chevrolet Silverado EV: The Week In Reverse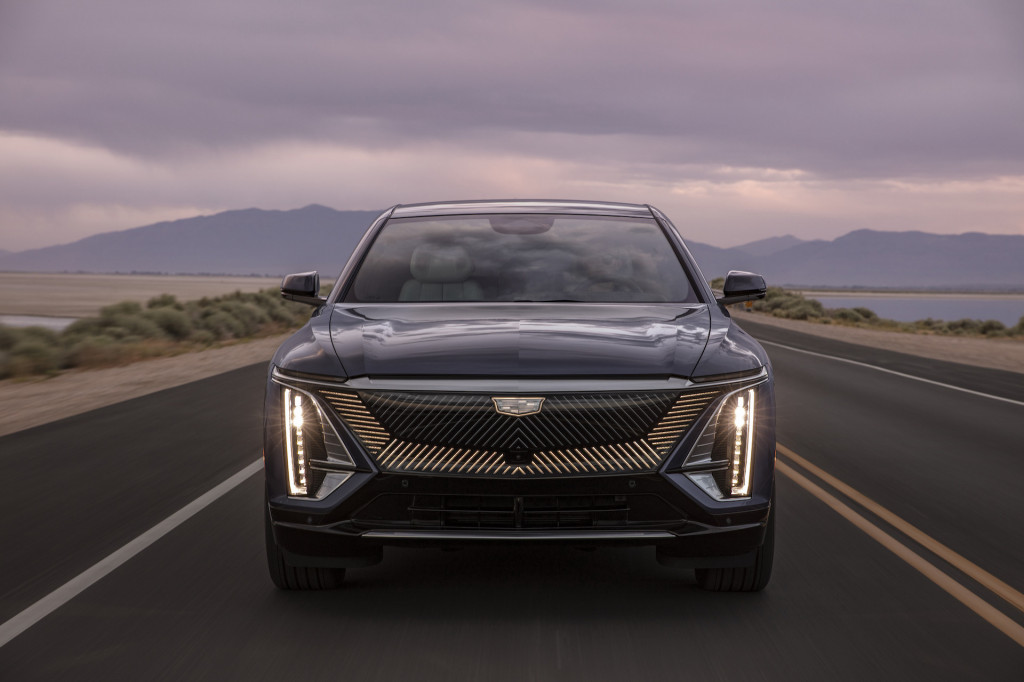 Posted On: July 1, 2022
We drove the 2023 Cadillac Lyriq, the 2024 Hyundai Ioniq 6 broke cover, and the BMW 3.0 CSL was both spotted and teased. It's the Week in Reverse, right here at Motor Authority. Our perception of the ...[
More
]
Act Fast If You Want A 2024 Cadillac Lyriq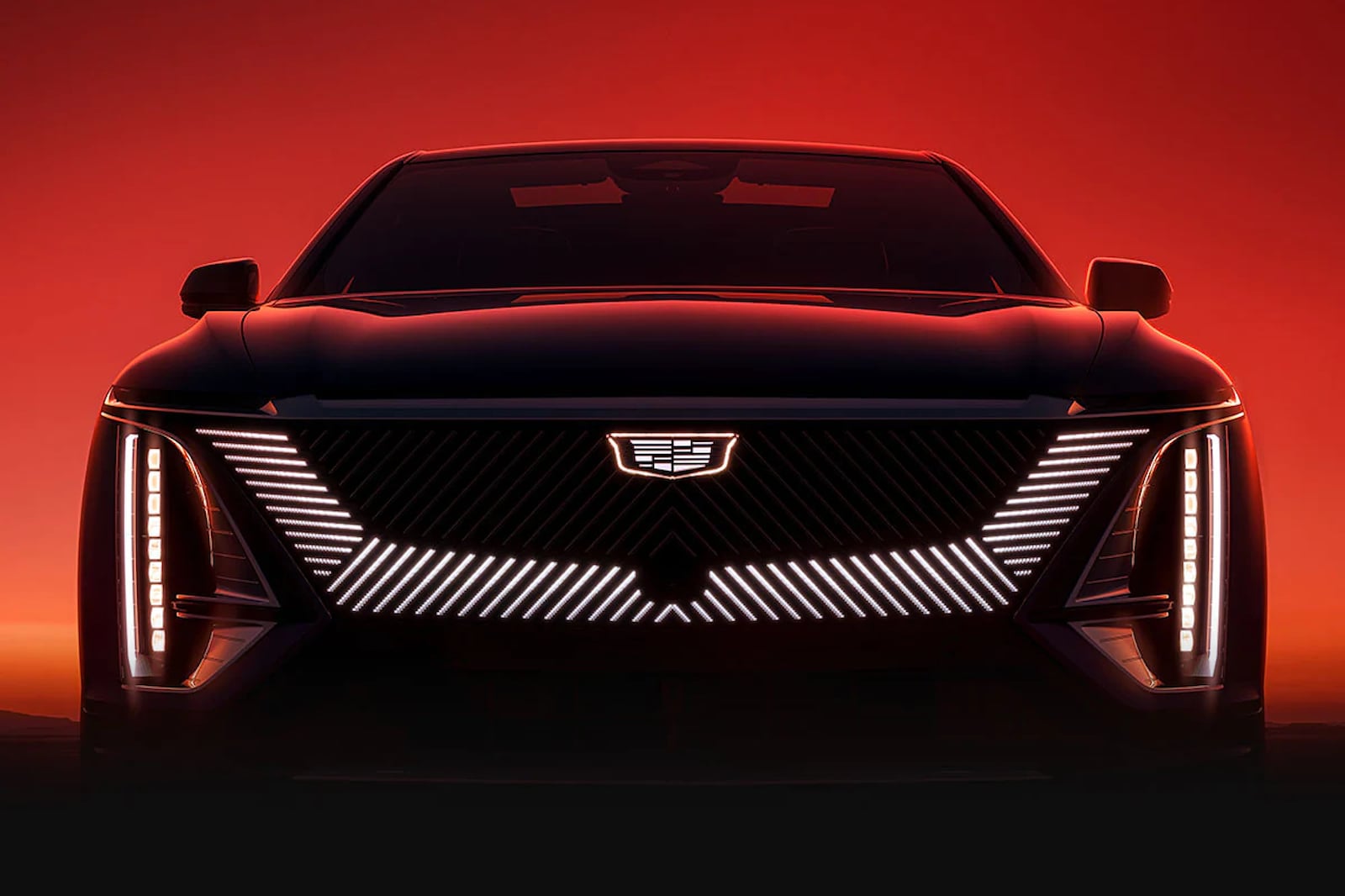 Posted On: June 23, 2022
The Cadillac Lyriq represents a historic moment in the long and illustrious history of the Cadillac brand. Cadillac aims to be a fully electric brand by 2035 along with the rest of General Motors, and...[
More
]
2023 Cadillac Escalade-V 2024 Chevrolet Blazer SS EV Nissan Navarra R: The Week In Reverse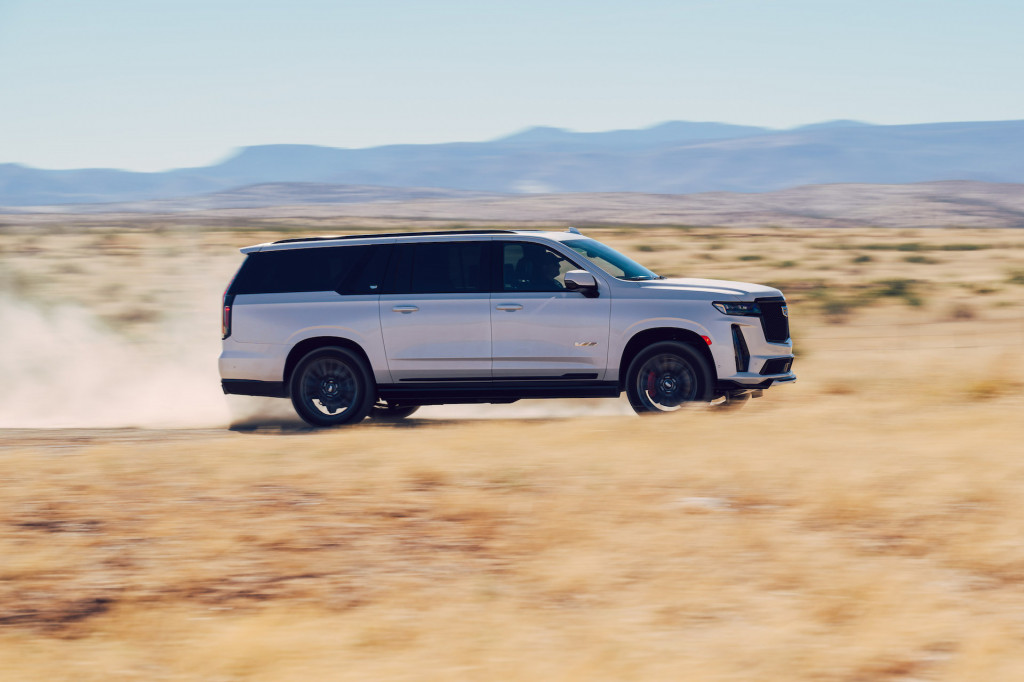 Posted On: June 17, 2022
We drove the 682-hp Cadillac Escalade-V, Chevrolet revealed the 2024 Blazer SS without specs, and we got a look at the Nissan Navarra R with the heart of a GT-R. It's the Week in Reverse, right here a...[
More
]
R34 Nissan GT-R iOS 16 and Apple CarPlay 2024 Cadillac XT4: The Week In Reverse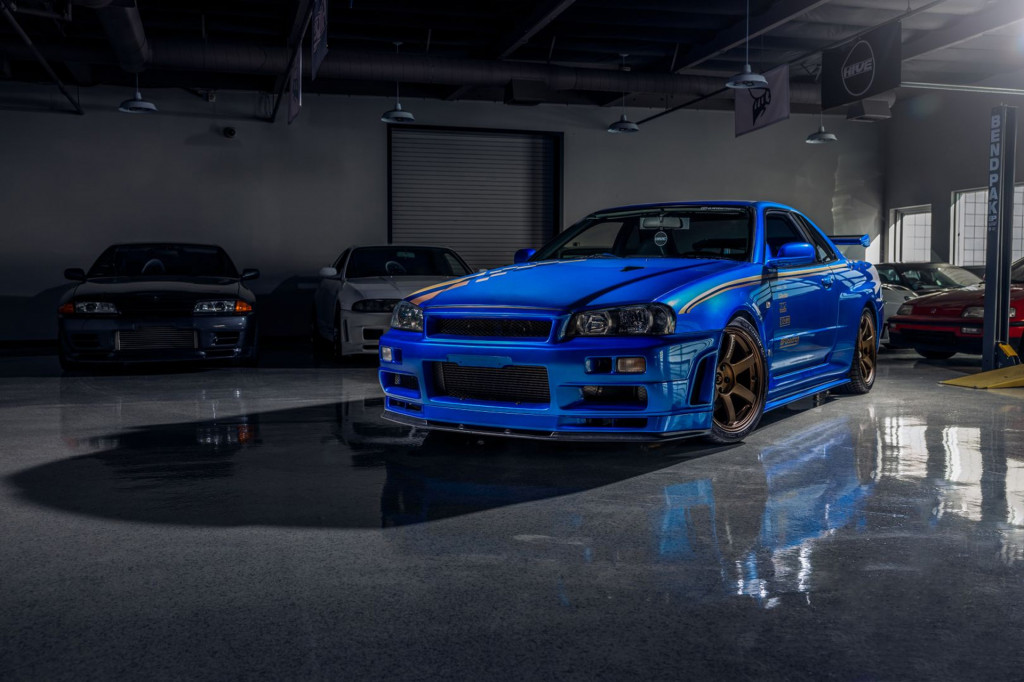 Posted On: June 10, 2022
A street-legal R34 Nissan GT-R Spec-V II is for sale, Apple announced iOS 16 and the next-generation of CarPlay, and we spotted the 2024 Cadillac XT4. It's the Week in Reverse, right here at Motor Aut...[
More
]
The Cadillac Lyriq Weighs More Than The Escalade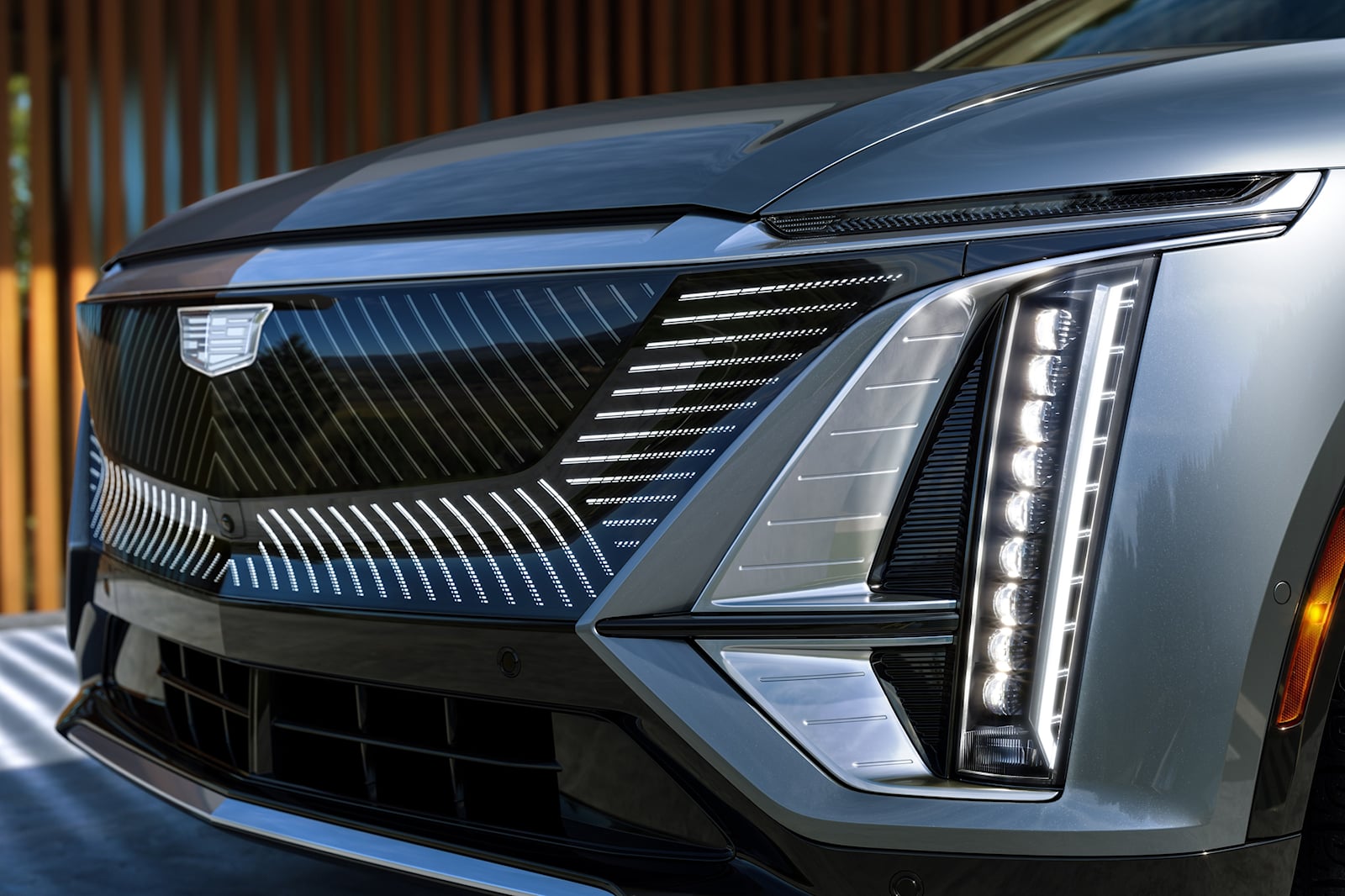 Posted On: May 25, 2022
Brands like Tesla have made it abundantly clear that EVs can be highly efficient and seriously quick at the same time. This combination is winning over a large number of followers, but EVs come with a...[
More
]
2023 Dodge Hornet 2022 GMC Sierra AT4X 2023 Cadillac Escalade-V: This Weeks Top Photos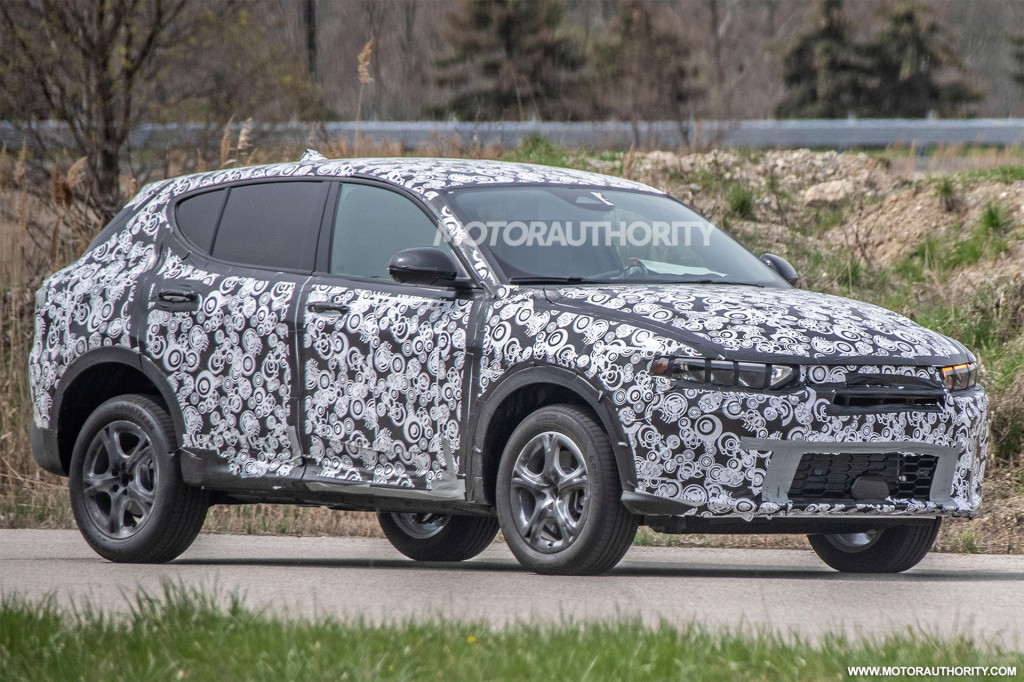 Posted On: May 14, 2022
We spotted the 2023 Dodge Hornet undergoing testing in what appeared to be production-ready form. The small crossover SUV will be a reskinned plug-in hybrid Alfa Romeo Tonale when it's revealed this s...[
More
]
New Car Preview: 2023 Cadillac Escalade-V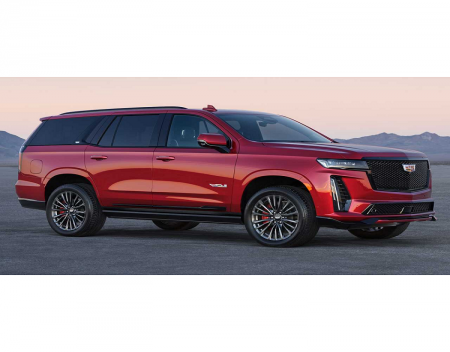 Posted On: May 12, 2022
There's no doubt that America loves its big SUVs, and, in some cases, we indulge in a little fun in having our big SUVs pumping out some extra power because, why not, this is America and we can have...[
More
]
2024 Cadillac Escalade spy shots: Minor update on the way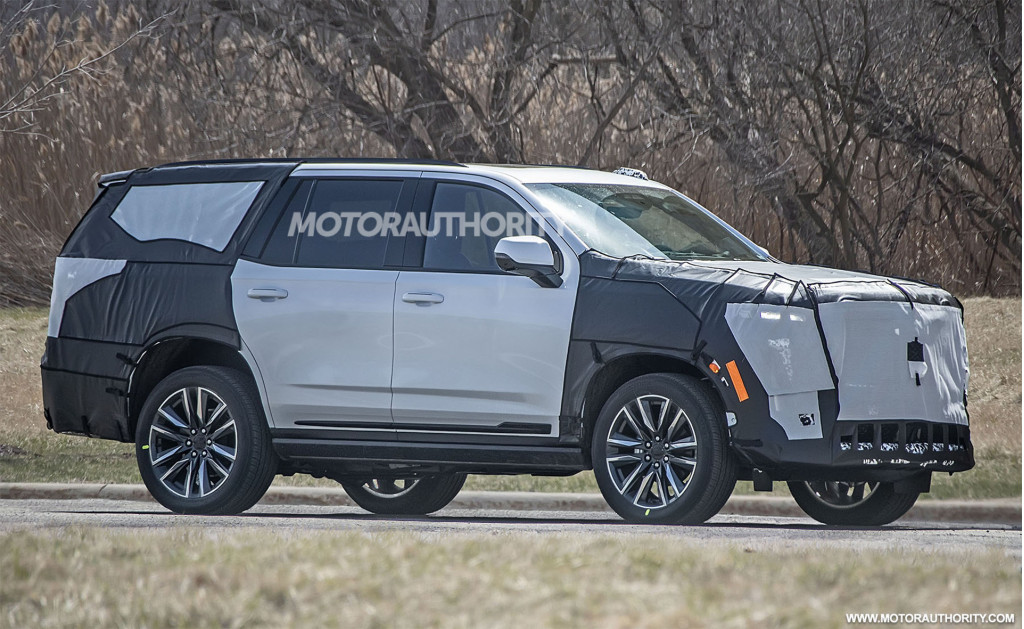 Posted On: April 26, 2022
Cadillac is preparing a mild update for the Escalade, judging by a camouflaged prototype spotted in the wild. The current generation of the full-size, body-on-frame luxury SUV arrived for the 2021 mod...[
More
]
2024 Cadillac Escalade Sport Will Have High-Performance V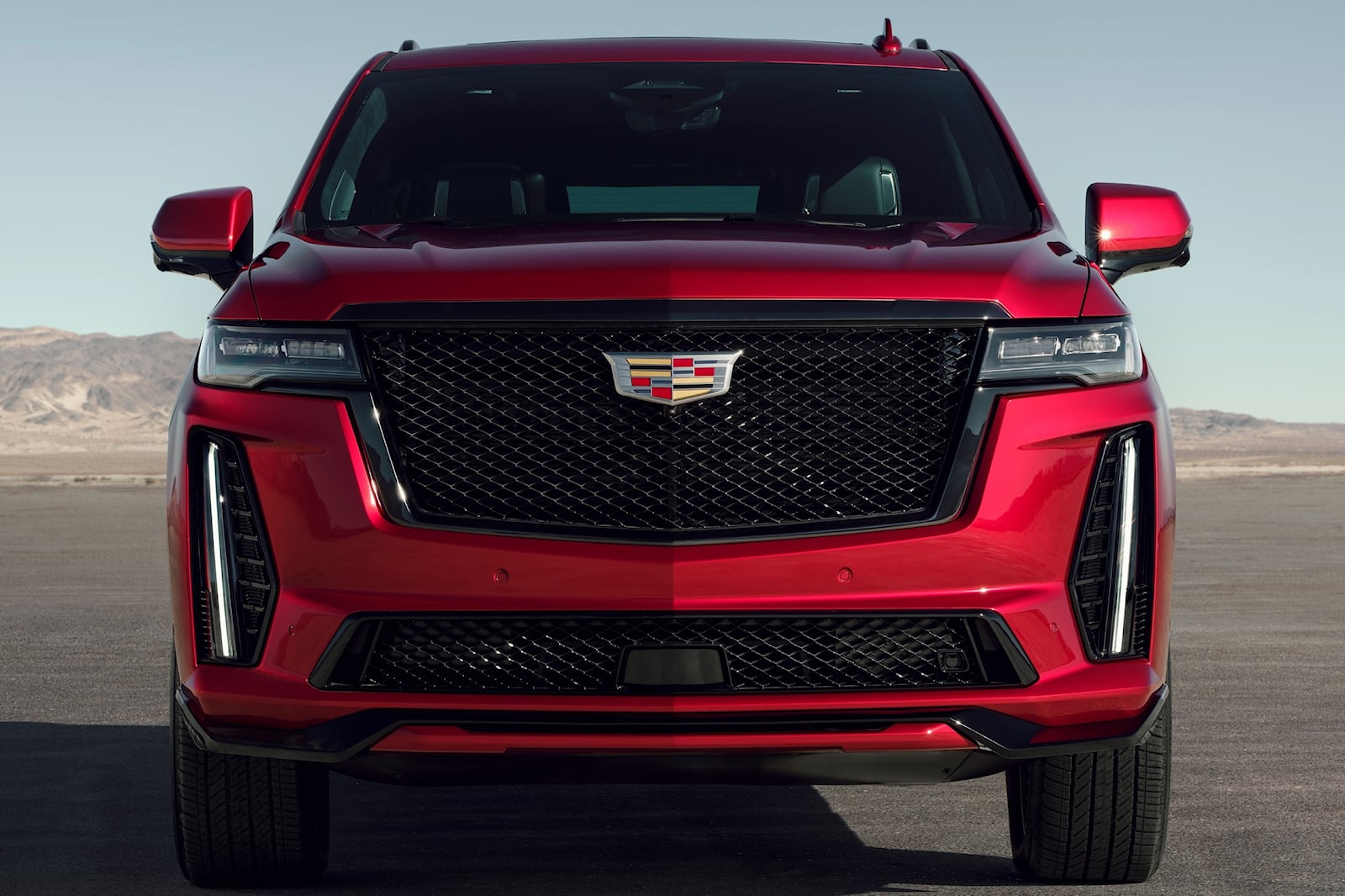 Posted On: April 22, 2022
America's upper class can't get enough of the Cadillac Escalade. Despite a hefty price increase, the full-size SUV is a firm favorite and outsold all of its rivals, including the new Jeep Grand Wagone...[
More
]
Nows The Perfect Time To Buy A Cadillac CT5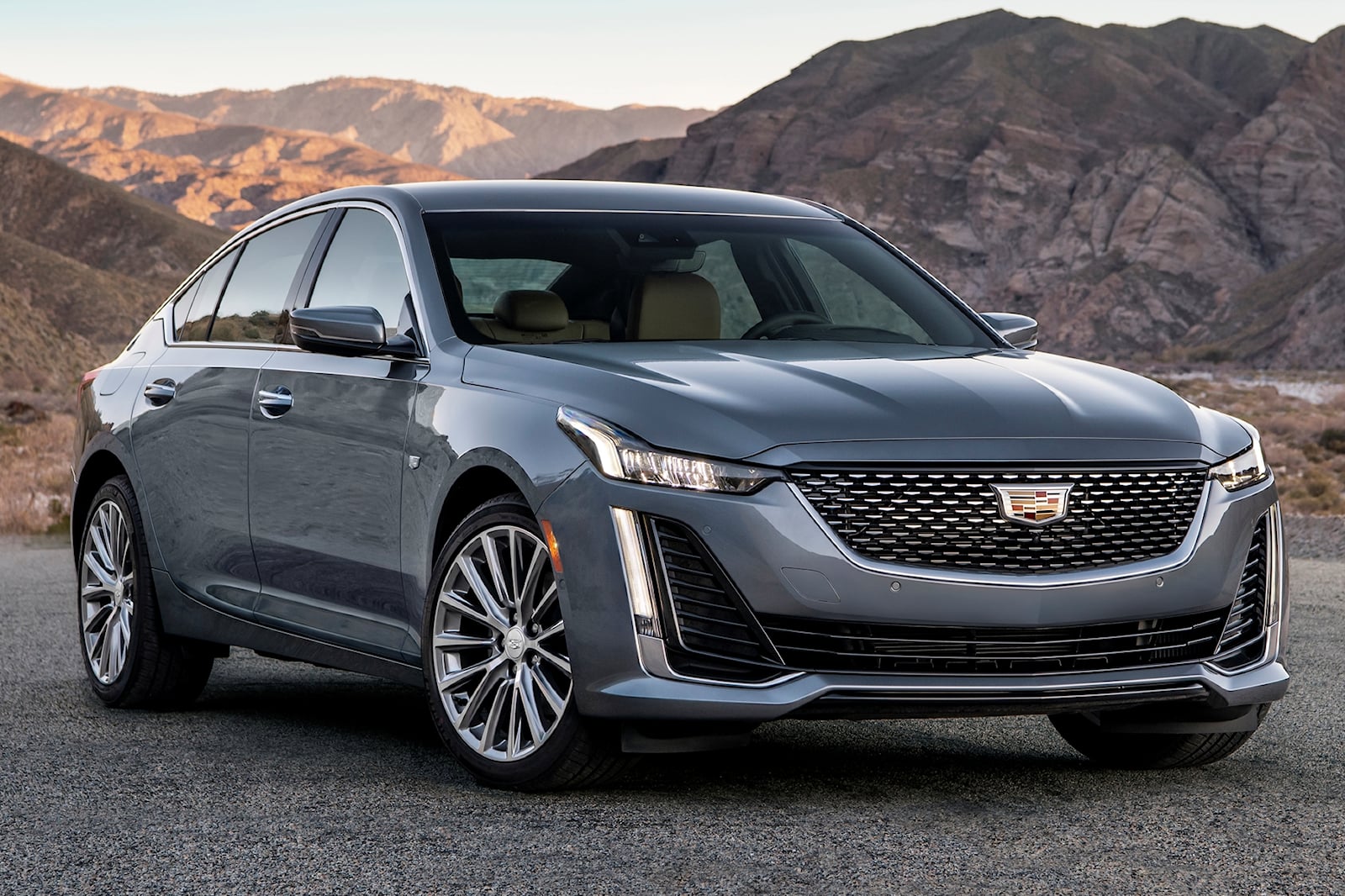 Posted On: March 25, 2022
GM is no stranger to slashing the prices of its vehicles. In these challenging economic times, any discount is welcomed by the consumer, especially as greedy dealers place excessive markups on their i...[
More
]
Preview: 2023 Cadillac Escalade-V ready to deliver performance and practicality debuts May 11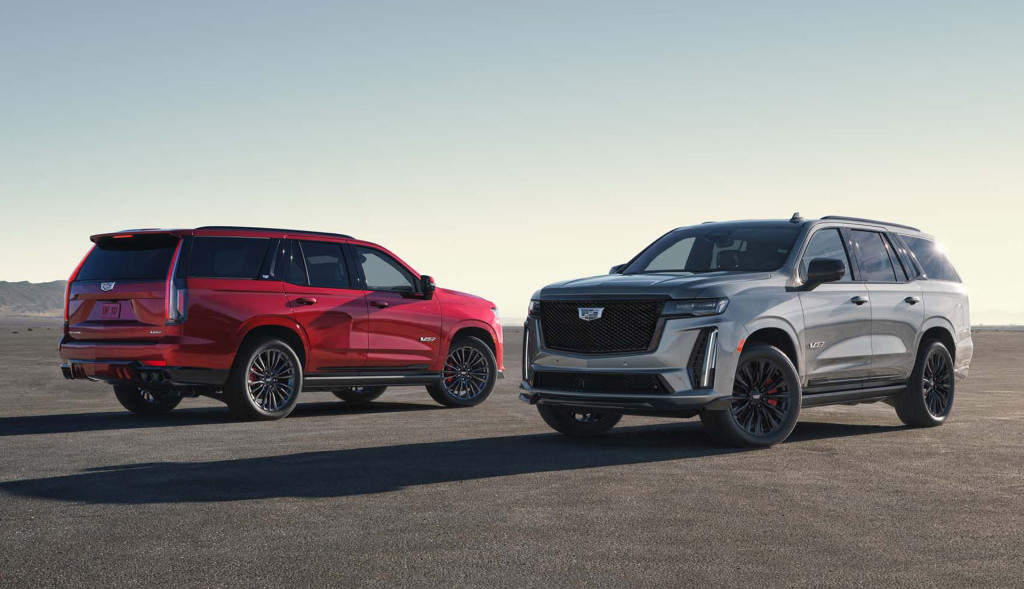 Posted On: March 14, 2022
In January, Cadillac oprovided the first look at a new Escalade V-Series model due for the 2023 model year. On Tuesday, the luxury automaker said full details will be revealed on May 11, but a handful...[
More
]
Pick Up A Sweet Deal On The Cadillac CT4 This Weekend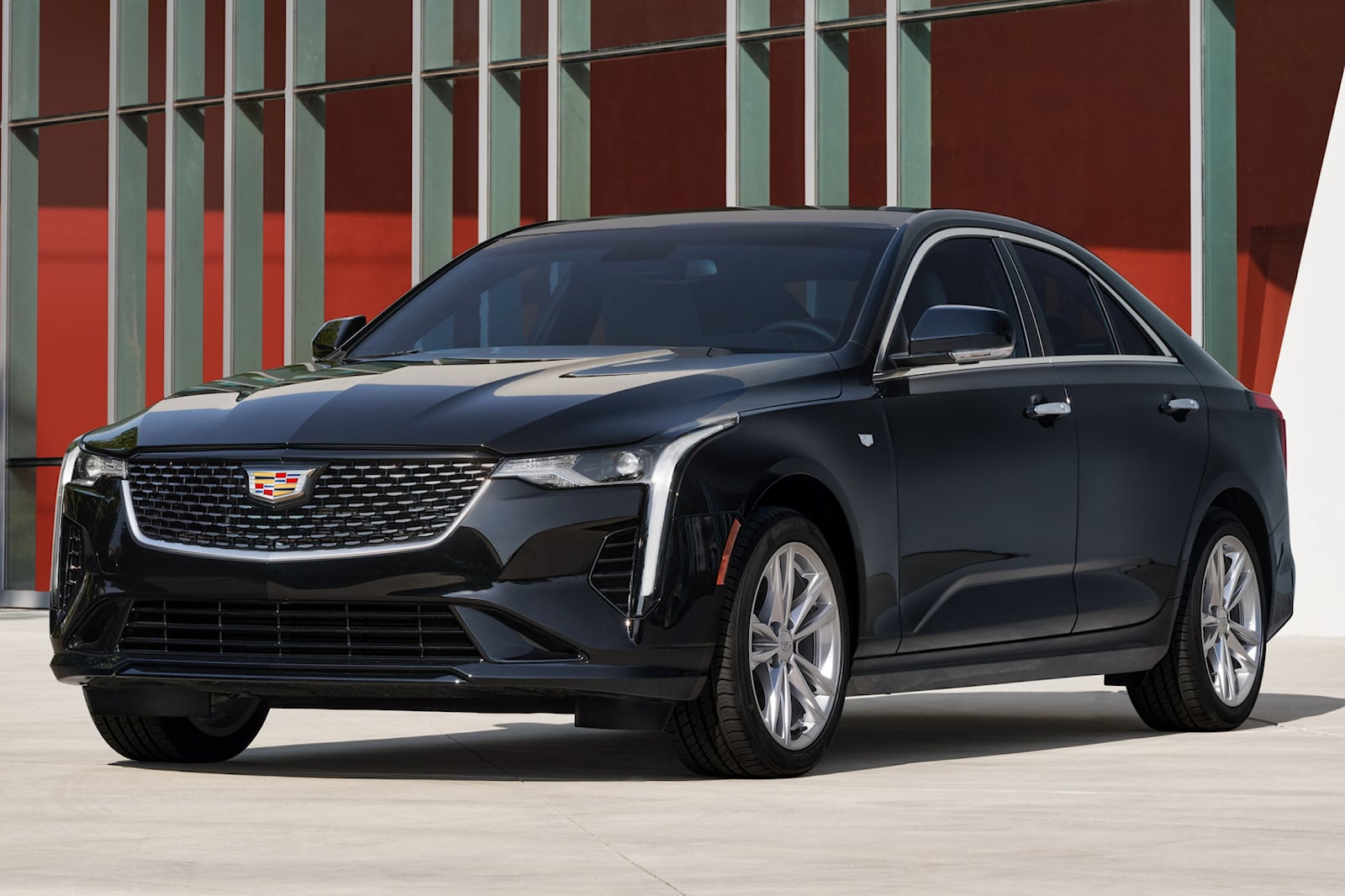 Posted On: February 25, 2022
The Cadillac CT4 is a convincing American alternative to segment stalwarts such as the BMW 2 Series Gran Coupe and Mercedes-Benz A-Class. The entry-level 2.0-liter turbocharged four-cylinder not only ...[
More
]
2022 Cadillac CT5-V Blackwing 2024 Ford Mustang Convertible 2022 GMC Syclone: The Week In Reverse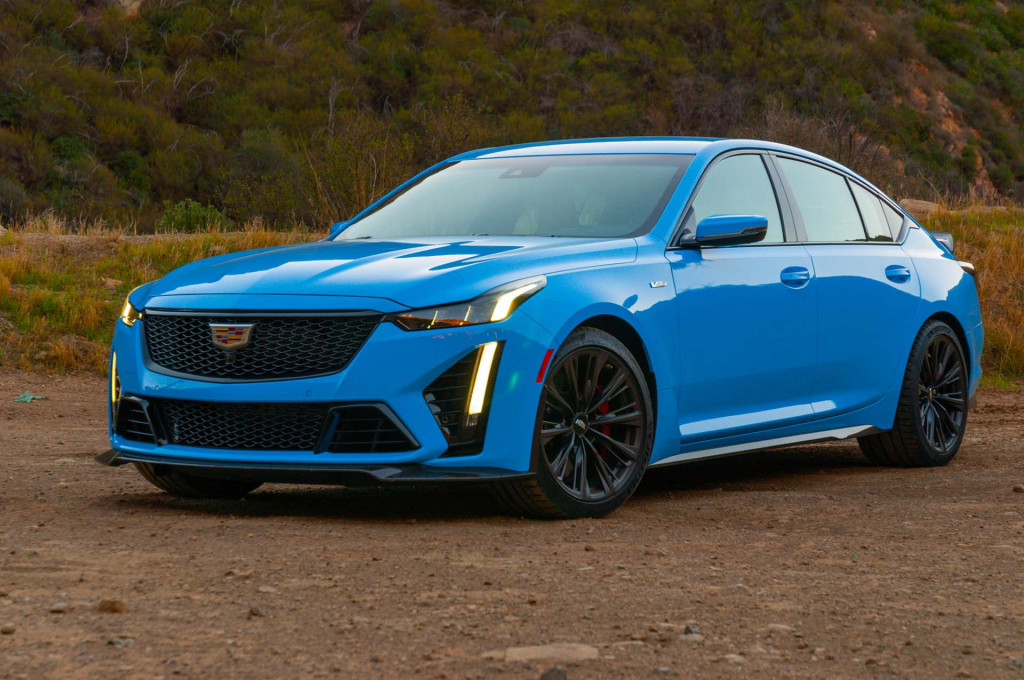 Posted On: February 18, 2022
We drove the 2022 Cadillac CT5-V Blackwing, we spotted the 2024 Ford Mustang convertible, and SVE announced the 2022 GMC Syclone. It's the Week in Reverse, right here at Motor Authority. On a spectacu...[
More
]
You Can Still Get Your Hands On A GM Blackwing Crate Motor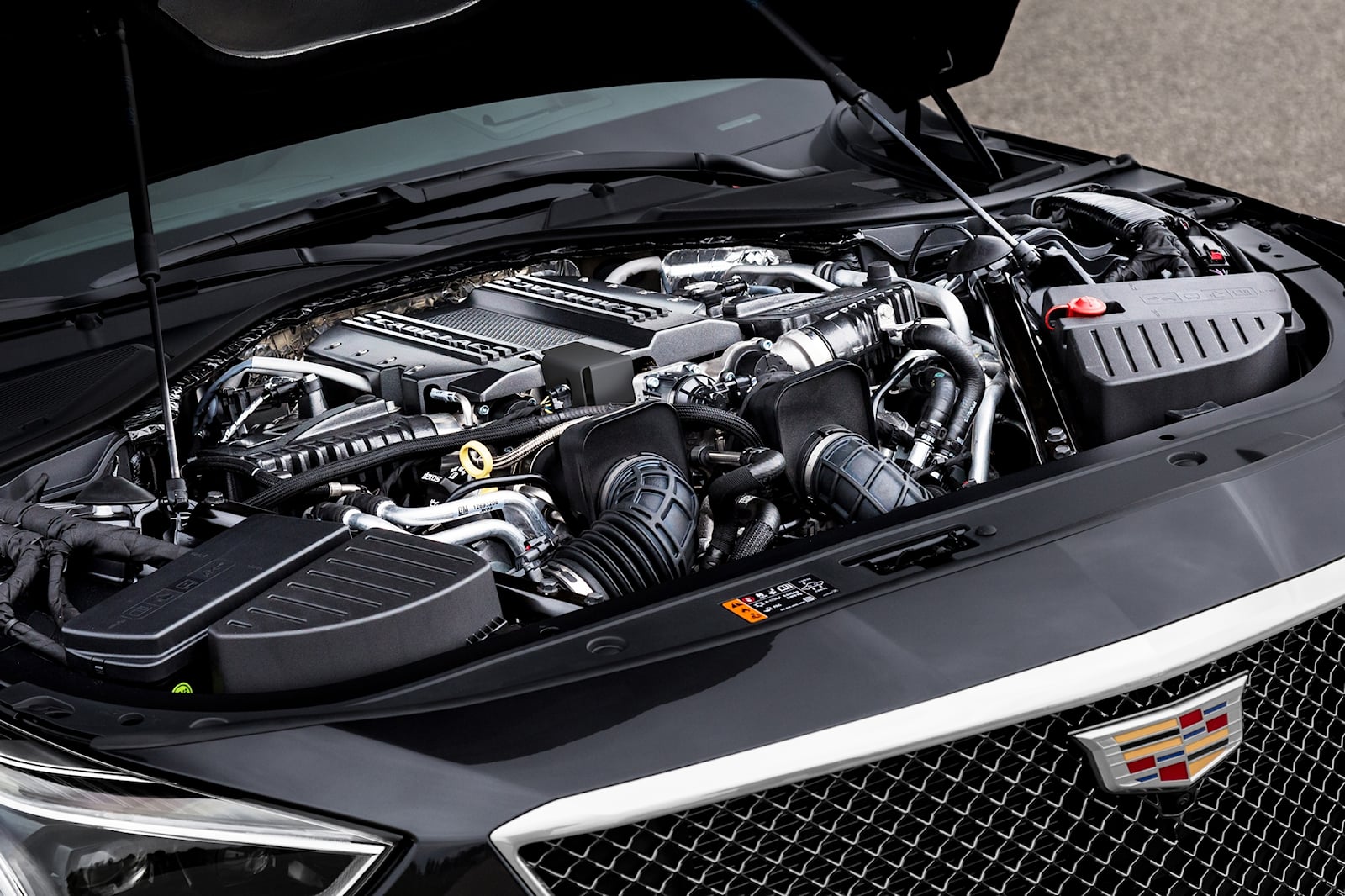 Posted On: January 30, 2022
Back in 2018, General Motors unveiled its twin-turbo 4.2-liter V8 gasoline engine in the Cadillac CT6-V. Unfortunately, for several reasons, this powertrain was very quickly discontinued before other ...[
More
]
Cadillac to reveal Escalade-V on Jan. 21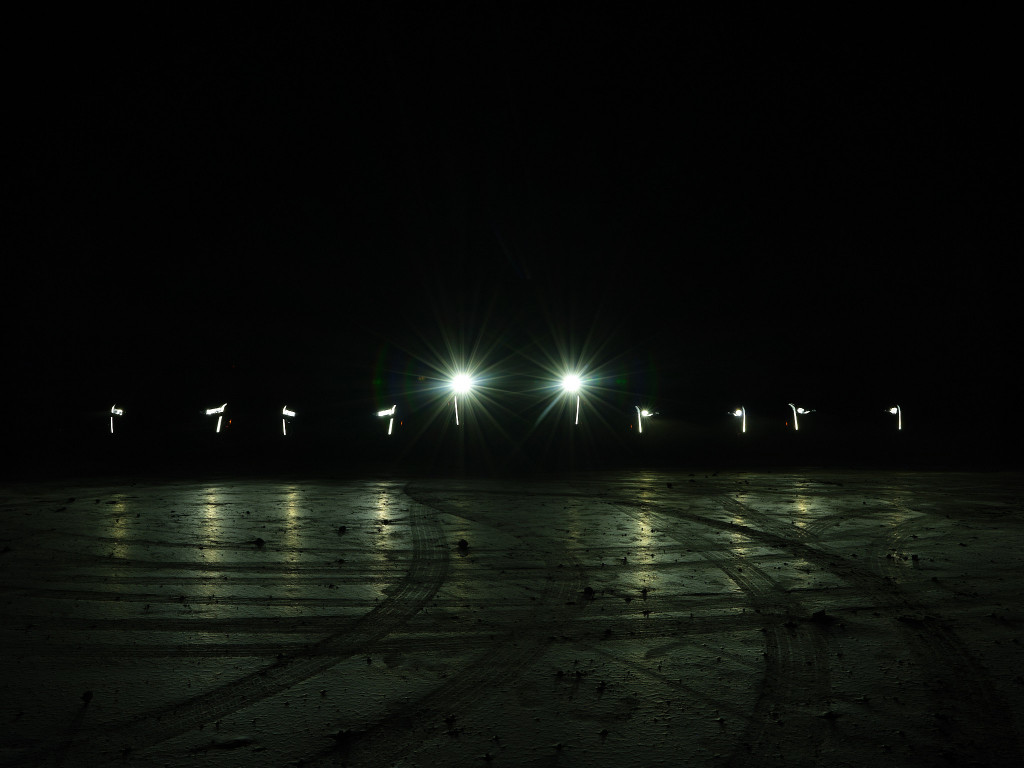 Posted On: January 20, 2022
Cadillac teased that something exciting is coming on Jan. 21 on social media today. That something exciting is a high-performance version of the Escalade SUV, possibly called Escalade-V. The teaser in...[
More
]
Listen To The Roar Of The V8-Powered Cadillac Escalade V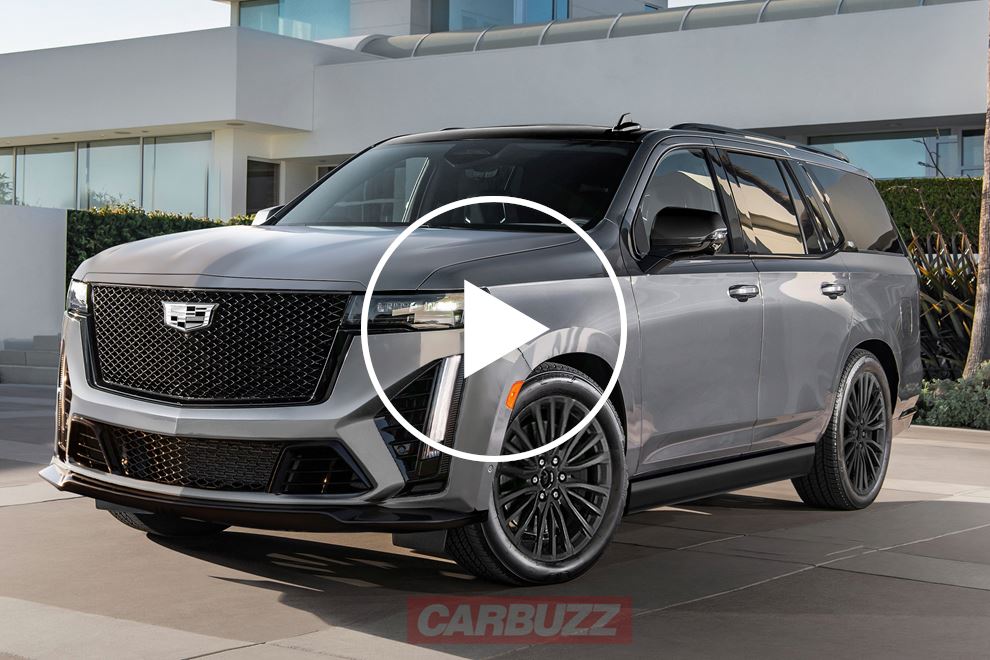 Posted On: January 13, 2022
Cadillac has, in recent years, become a serious contender in the performance car sphere. Now far removed from the stodgy sedans and underpowered cruisers that saw the company's market share drop in th...[
More
]