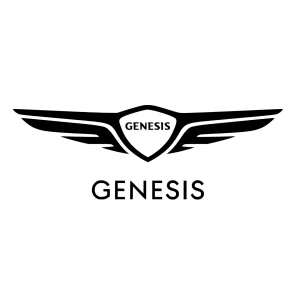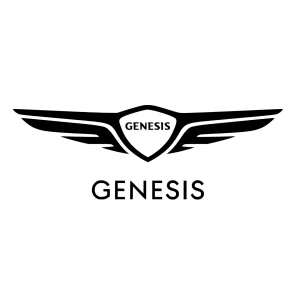 Genesis
Genesis Motors is the luxury division of Hyundai Motor Group. A relatively new luxury brand, Genesis makes a lineup of precisely engineered high-end models that stand out for their unmistakable styling and impressive performance specs.
---
Please Select From the Auto Types Below
Product Reviews:
I purchased this vehicle in April 2021. Car was running great for the firs
I purchased this vehicle in April 2021. Car was running great for the first two months. Then it start displaying some intermittent messages on the central cluster with a triangle warning that said "Check lane change assist function" . 20 to 30 seconds later it will reboot the navigation screen. Reported this in September to Genesis and their recommendation was to upgrade the map software. Updating the software including the down load and install took about one hour. By the way there is no OTA update on this model that I know of. Updating the software made everything worse. Now the one connect stop working. No remote function works, like door lock, engine start etc. I cannot even reset the software to the factory setup since that require Connect one service. GPS doesn't function either. I think without connect one it can't find navigation information. After opening 3 tickets and two visit to local dealership Genesis opened a 4th ticket to assign the case to headquarters in CA. To make the long story short CA is working with their engineers for more than two weeks and as of now no resolution. Genesis is trying to fix this problem for almost 3 months.
Published:
April 13, 2021
---
I came from Lexus RX, Mercedes GLE, E class, and Toyota Sienna. After doing
I came from Lexus RX, Mercedes GLE, E class, and Toyota Sienna. After doing a lot of researches, GV80 seems to be the best choice for the money since all Youtube reviews and written reviews praised it like a new king in town (except some reviews with "harsh ride"). I initially traded in my Mercedes for the GV80 3.5T with Advanced package. Because this car got noise and vibration issues, I complained the dealer and they finally allow me to trade the advanced package in for the Prestige package with a little cost. Yep, if you are about to buy a GV80, the prestige package is worth every penny. Noise active cancellation feature works absolutely amazing. At 80mph, the road noise is so low. Compared to the Advanced package, the road noise wont be different at under 40mph speed, but it is a huge difference at above 60mph speed. The 12.3in cluster is much better than the 8in cluster in every aspect. Genesis actually added a lot of features in the prestige package, therefore the prestige ride quality is more comfort than the Advanced. One downside of the prestige is 22in wheels. IMO, the wheels are too big for a luxury SUV. Although big wheels improve handling, braking functionalities, you will feel bumpy if driving on defect roads. Under normal road, the car runs smooth like on the glass. In sum, a GV80 with prestige is the best. It comes with an elegant design with all features loaded. With same configuration, GV80 is cheaper than X5 and GLE at least 10k. If you dont care the brand, GV80 is an excellent to choose.
Published:
August 23, 2021
---
Purchased GV80 Advanced Prestige Package, 2 Row seating in December 2020. N
Purchased GV80 Advanced Prestige Package, 2 Row seating in December 2020. Now have about 4000 miles on it. Installed an after-market Class 3 tow hitch. Gorgeous design receives significant number of unsolicited positive comments from bystanders. Power is adequate, but gas mileage at 18mpg is awful. Premium fuel is recommended, but I've been using regular octane without problems. Cargo storage capacity with rear seats down is fantastic. Drive is comfortable, but with the 20" wheels, it is not as soft as it probably would be otherwise. Although fairly quiet, there is still come outside noise (my Lexus is more quiet). Reaching the onboard screen from the driver's seat can be challenging, but if you learn the voice command system, which is accessed from the steering wheel, some of that can be avoided. Navigation is exceptionally easy to set via voice command, as are some of the other controls. Safety features are simply amazing, and the GPS is visually captivating. Cameras located everywhere help you navigate lane changes, backing up and turning with ease. Cruise control feature is highly advanced. However, using some of the controls and voice commands are not intuitive, and require some study or consistent application to remember. I own and have owned most of the other luxury brands (Mercedes, BMW, Jaguar, Lexus) and the fit, finish and execution of function for this vehicle is easily on par with the others, and it is a much better value for the money. The dealership experience leaves something to be desired, but with complimentary valet service, we've only visited the dealer once to purchase the car – all other maintenance and service issues were resolved with a phone call, since the car was retrieved and picked up, having been left with a loaner for the day. Would purchase again.
Published:
August 15, 2021
---
This is our 5th Genesis vehicle, and offer the following comments for the 2
This is our 5th Genesis vehicle, and offer the following comments for the 2.5t Advanced version: Reason we selected the 4 cylinder over the six cylinder (and price was not an issue): 1. extremely quiet interior, easy to spend a good amount of time (one trip was 16 hours with no fatigue), and we turn the engine noise system off; 2. surprising flat handling thru corners at speed; 3. beautiful interior, very attractive exterior (matter of taste) - and very comfortable seats for large and small people alike; 4. good storage and access; 5. very good overall ride; 6. priced very well given the competition, historically very good service (notwithstanding dealership amenities are Hyundai level), free oil changes / service the first three years (including the valet service), and five year bumper to bumper, and ten year / 100k drive train coverage / warranties - which provides significant peace of mind. The other 4 Genesis's we've owned were extremely reliable. Also, for the dealers we've dealt with, the cost of the normal service after the first three years is at Honda / Toyota (or less) prices. 7. highway auto - driving assistance - very good, and reduced significantly the driving stress of long road trips, excellent driver aids, very clear cameras; 8. smooth, and peppy 4 cylinder, and the more we drove the car, the "smaller" it felt given the ease to accelerate and its handling; 9. excellent info system (not the controls, though, mentioned below in the negatives), with a very good sound system; 10. gas mileage is not bad, typically 27 mpg on highway trips driving around 70 mph with some "sport" mode driving, and mixed driving, has been around 22 mpg. 11. in situations where more power / acceleration is needed, using the "sport" mode makes a difference, powering through mountains and thru traffic in busy cities (and makes it more fun to drive in the twisty roads). 12. gas tank is large, the range exceeds 500 miles in our long term trips.
Published:
June 14, 2021
---
First of the Spinal support seats are amazing very comfortable for long dri
First of the Spinal support seats are amazing very comfortable for long drive. Best seats Ive seen yet. Electronic suspension works well. 2.5 T Engine has excellent low end power very quiet 1500- 2500 RPM and yes it pushes this 6000 lbs Vehical with little fan fare driving in city traffic. Push the engine hard and it becomes raspy a little annoying. If you drive your cars hard get the 3.5T Fit and finish is very good/ Solid build. This car takes some getting used too. It grows on you. It even texts you if you leave it unlocked. Lane assist is good.. Adaptive Cruise control and automatic braking EXCELLENT. Cameras are Excellent. Audio system a little hard to use. Navigation accurate. Heated seat and steering wheel warm up fast. A full list of technological features is Very long.. Still learning this thing lol. I looked at some of the OTHER cars in this segment.. but comfort and safety this should be given consideration and just maybe put near the top of the short list.. LONG WARRENTY 10 year 120,000 Miles drive train..three years full maint included..loner dropped off at your HOUSE.. LOL
Published:
February 6, 2021
---